Always wanted to be Robin Hood, Cupido or to experience the sensation of a perfect 10? Or do you just wanna shoot some holes in a piece of paper (or the wall behind it) and enjoy archery and the association? Then Sagittarius is the right place for you!
Everyone is welcome to come have a look and experience archery. You can come every Thursday except the first Thursday of the month (because we have a competition then), see also 'About Us' -> 'Training'.  If you want to try it out for yourself, please send a mail to bestuur@sagittarius.utwente.nl, so we can arrange a moment for you to drop by. And when you've arrived there will always be someone who would love to teach you the basics of archery.
When after a few times you still enjoy archery, you are welcome to become a member of the association. Just ask one of the board members for a membership form and make sure you have a valid UnionCard. Whey you have become a member you can finally buy the epic purple t-shirt!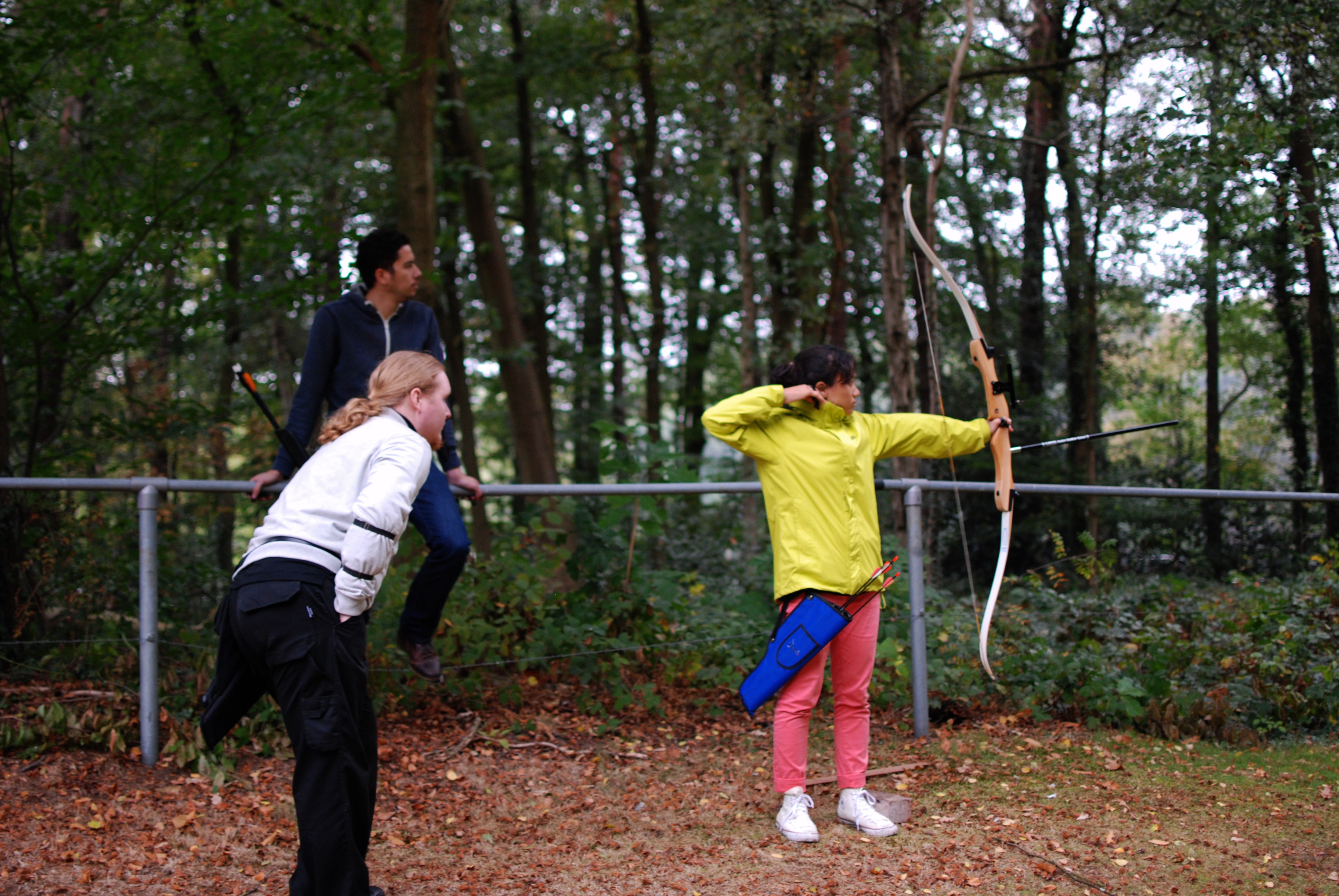 Some general information:
The association fee is  € 30 per year
The membership will be automatically extended every association year (from 1 September up to 31 Augustus) unless cancelled at the secretary 3 months before the beginning of the upcoming year.
In order to become a member you need to be in possession of a valid UnionCard
The association is bound to register every member at the Dutch archery association (NHB). The costs of the membership will be passed to the individual member. By being a member of the NHB you are allowed to join into competitions and a liability insurance is included.
It is expected that you assist in barshifts at the sportcentre cafe a few times per year.
Payments to the association must be made within 30 days.
Members can always terminate there membership by sending an email to the secretary or by sending a letter to the association. The membership of the NHB is per calendar year so when you are planning to cancel your members ship, please inform the board in a timely fashion. Parts of a year cannot be refunded!