Always wanted to be Robin Hood, Cupido or to experience the sensation of a perfect 10? Or do you just wanna shoot some holes in a piece of paper (or the wall behind it) and enjoy archery and the association? Then Sagittarius is the right place for you!
Everyone connected to the University of Twente is welcome to join and experience archery. Just come by on every second, third or last Thursday of the month at 21:00 hours in "SC4" in the Sportcentre of the University of Twente. We will supply all the information you need and there will always be someone present to assist you in trying out archery. After the training you are welcome to join in the bar for a drink and a chat.
When after a few times you still enjoy archery, you are welcome to become a member of the association. Just ask one of the board members for a membership form and make sure you have a valid UnionCard. Whey you have become a member you can finally buy the epic purple t-shirt!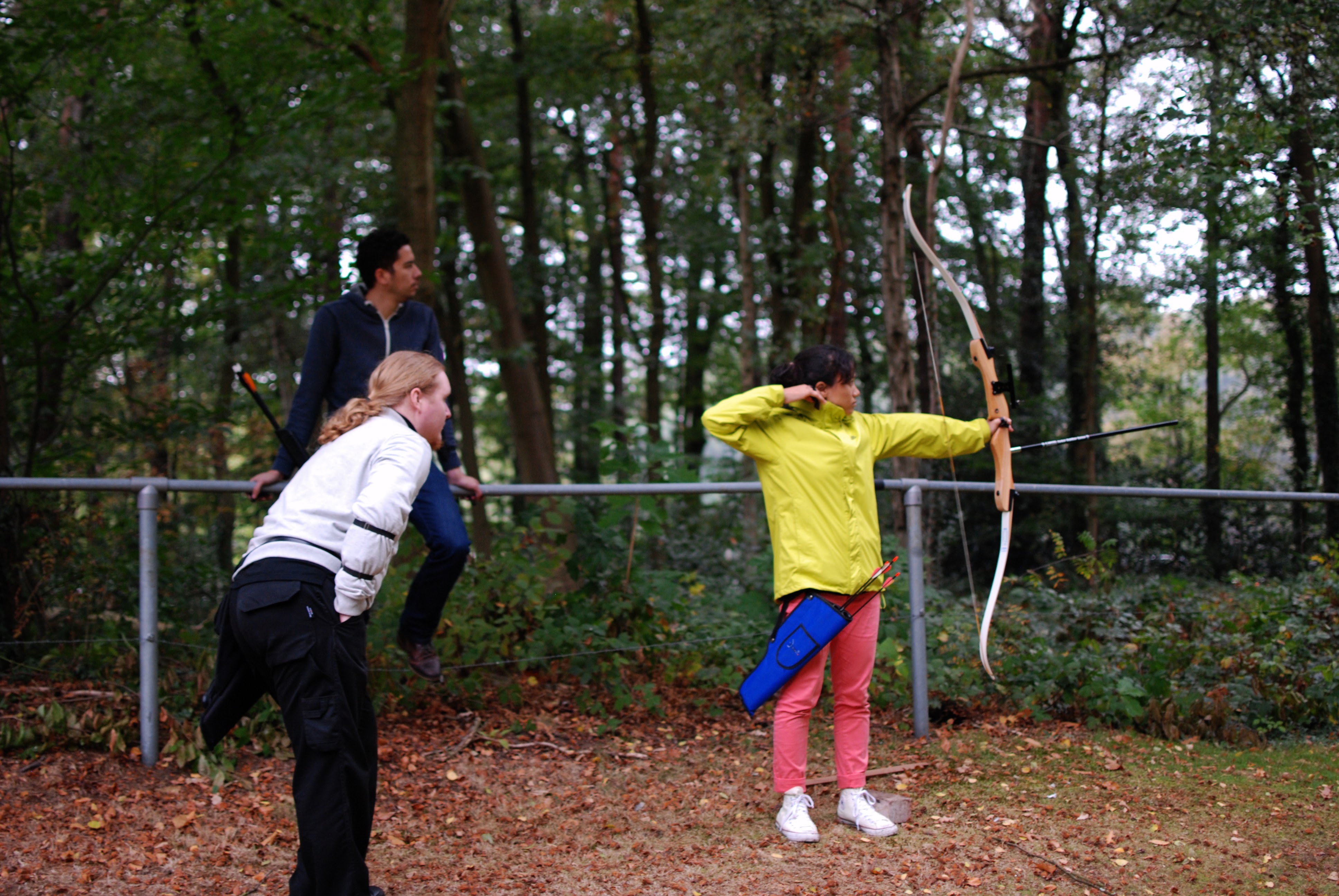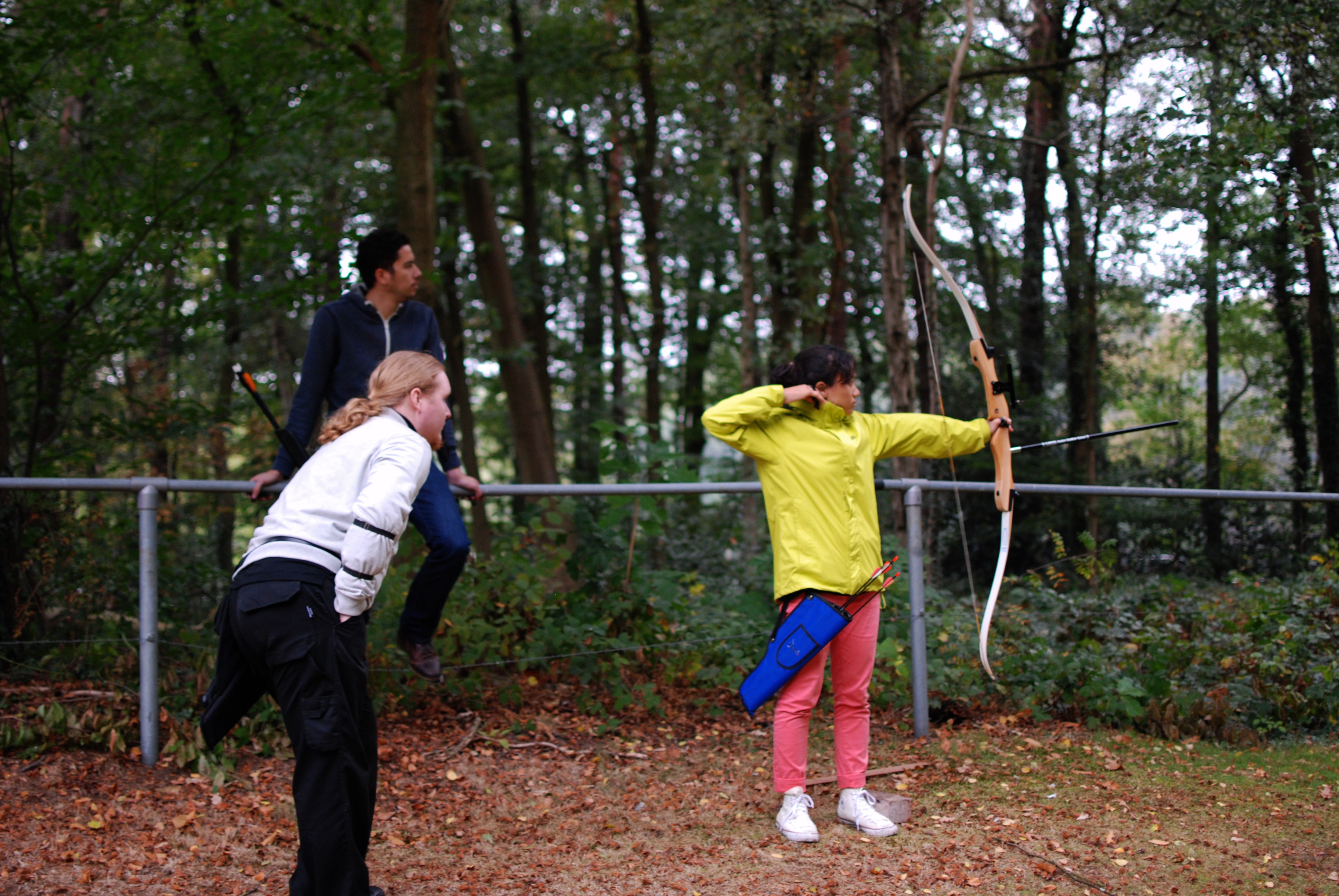 Some general information:
The association fee is  € 30 per year
The membership will be automatically extended every association year (from 1 September up to 31 Augustus) unless cancelled at the secretary 3 months before the beginning of the upcoming year.
In order to become a member you need to be in possession of a valid UnionCard
The association is bound to register every member at the Dutch archery association (NHB). The costs of the membership will be passed to the individual member. By being a member of the NHB you are allowed to join into competitions and a liability insurance is included.
It is expected that you assist in barshifts at the sportcentre cafe a few times per year.
Payments to the association must be made within 30 days.
Members can always terminate there membership by sending an email to the secretary or by sending a letter to the association. The membership of the NHB is per calendar year so when you are planning to cancel your members ship, please inform the board in a timely fashion. Parts of a year cannot be refunded!