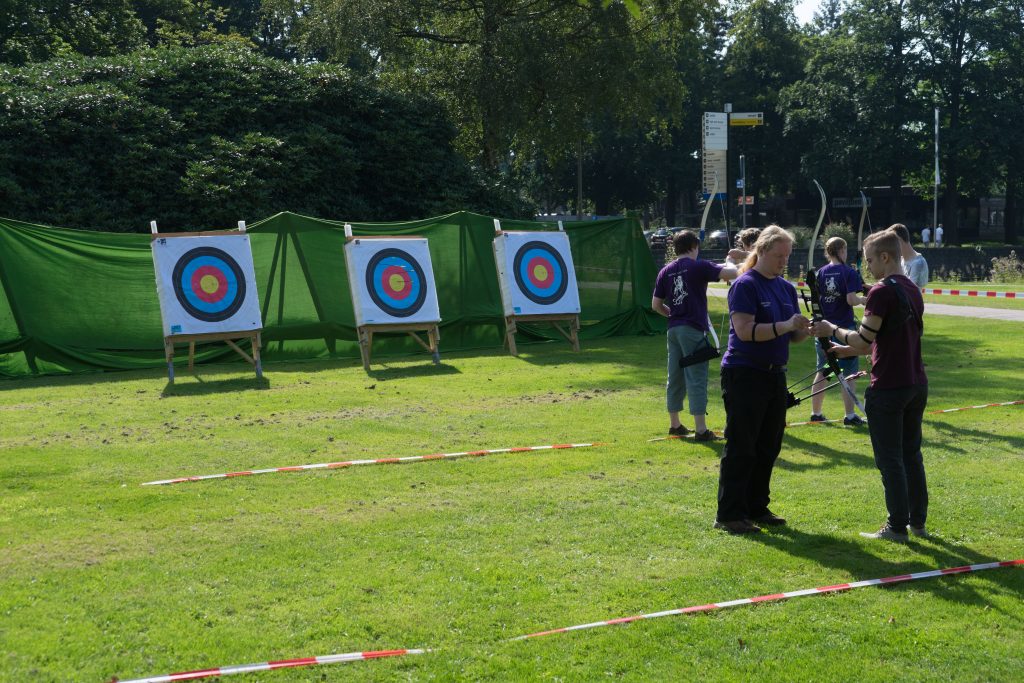 This year Sagittarius will be present at various days once again during the Kick-In . So if you are new at the university and looking for a new and interesting sport, come see us at one of the days and we can tell you all about our association.
On Wednesday the 21st of August we will have a stand at the intro-markt where you can ask us all about the association and the sports and you can have your first try at shooting an arrow.
During the sports day on Thursday the 22nd of August you can try archery with your "do-group" at our range. You will shoot for points during the minigames and get another chance to try out this amazing sport.
Do you to try more archery or our interested in the association? During Sunday the the 24th we will shoot at the range in the evening. So come on by and get more information about the sport or the association.
For the Master-students, we can be found on Monday the 26th at the Campus Experience on the field with the carillon.
During the kick-out on Thursday the 31st we will be present once again, this time on the field near the carillon.
If you want to come train with us after all this, the come on 10th, 17th or 24th of September to our training as we will then have our intro-trainings from 21:00 till 23:00.
See you soon!