Monday October 23rd, 2017
On December 3rd, S.H.B.V. Sagittarius invites you to participate in our very own A-status indoor competition.
The competition (2×30 arrows at 18m) will start at 11:00 in sporthal 1 in the sports center of the University of Twente.
Friday May 26th, 2017
Two weeks ago it was time for the next acitivity with the association: time to go bowling. With many strikes, spares but also misses we all had a great time with the many members that went bowling with us.
The photos can be found here.
Monday April 3rd, 2017
During the last general members meeting the new board was charged in their functions.
The new board consist of: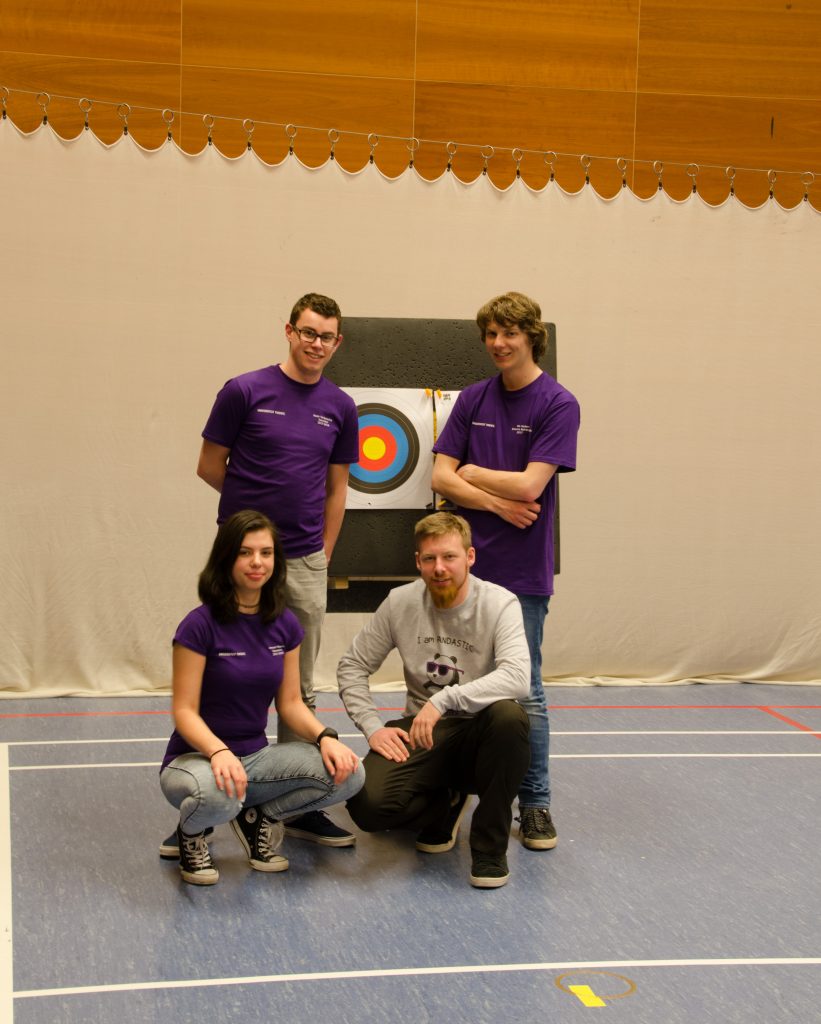 Thursday February 23rd, 2017
Today I am proud to announce that we have finally gotten around to updating the website of our association. After some complaints from our members about the old website being out of date and not very useable on mobile phones, we decided to completely overhaul the looks of the website.
On this website we've updated various things:
The whole site, except for one page, is now available in English
We have modernized the general theme, which makes the site now also useable on your mobile phone
Photos are added of all the Axie activities from the previous 8 months
We've shifted news and updates to a new tab called news/nieuws
The articles and rules are now available for your viewing
A calendar has been added on which all of the upcoming trainings, activities and member meetings are shown. You can subscribe to this calender and sync it with your personal calendar on your phone or computer.
If you have ideas for further improvements for the website or have content that you think you belongs on the site, feel free to send me a message. You can also message me if you find any translation, grammar or spelling errors.